What to Eat in Columbus: A Top Ten List
(according to Jacinta)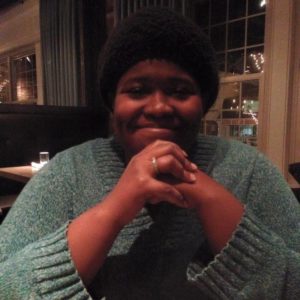 Jacinta Yanders is a Technology and Instruction Consultant for DMAC 2017, as well as an expert on the local Columbus food scene. Check out some of her recommendations for dining destinations!
So I (Jacinta) love food, and as such, I've garnered a bit of a reputation with respect to identifying great places to eat. Admittedly, DMAC is providing a fair amount of food during your time here, but for the other meals, here are some other places that I personally think are worth checking out.
---
Breakfast
Lunch/Dinner
P.S. This list is deeply skewed in favor of my personal tastes and is not at all comprehensive.
P.P.S. Some of these places are more accessible via the bus than others, but I have a car, and I'm always up for a food adventure if asked…
P.P.P.S. There are some more prominent/well-known/famous spots that you won't see on this list, but you would likely see listed elsewhere (i.e. Melt, Matt The Millers, The Crest, etc). There's nothing wrong with any of those places. I just think these places are better ¯\_(ツ)_/¯
P.P.P.P.S. I didn't include the numerous barcades, coffee shops, dessert options, and breweries in Columbus on this list, but I'd be happy to chat about those places as well.