Scott Lloyd DeWitt, Brian Harmon, Dundee Lackey, and Christina M. LaVecchia
---
Introduction
(note: this webtext can also be viewed in its original form as published by the authors)
This webtext, a collaboration by DMAC Director Scott Lloyd DeWitt and Brian Harmon, Dundee Lackey, and Christina M. LaVecchia (all DMAC 2013 participants) explores the Concept in 60 assignment—a focal project of the DMAC Institute experience for generations of attendees. We provide here an insider's view of the Concept in 60's context, history, and practice in order to tell one of many possible stories about the contributions DMAC has made and will make to the profession.
We expect others out there—especially our fellow contributors to this special issue of Showcasing the Best of CIWIC/DMAC—have other stories to tell, too, stories that illustrate the rhizomatic nature of the DMAC experience and its effects. For us that experience was, at least in part, about relationships with like-minded colleagues from across the country: relationships that were a significant facet of our learning experience, and which have sustained our learning and inspiration long past the temporal boundaries of "camp." We expect you will feel the effects of those relationships, too, as you browse this webtext; we consider our fellow participants coauthors in a sense, as we owe much of the insights in this text to the conversations and projects they generously shared with us.
Ultimately, this webtext intends to show how DMAC and similar professional experiences can develop participants' digital composing practices and support their teaching of multimodal compositions. It is our hope that our contribution to this special issue of Showcasing the Best of CIWIC/DMAC will not only circulate the stories behind both the Concept in 60 projects at DMAC 2013 and the assignment itself, but also demonstrate how the technological support of a professionalization institute like DMAC can change the work that scholars are producing in the field and the ways we teach those in our tutelage.
In Context
The first section, titled "In Context" (Scott Lloyd DeWitt), describes how the "Concept in 60" assignment developed at The Ohio State University. Prompted by changes in classroom design, available technology, and students' desire to work in video production, the assignment evolved over time to address pedagogical and technological concerns while also allowing Ohio State students and DMAC participants the opportunity to produce high-quality, short-form content in a relatively low-stakes context.
In Their Own Words
"In their Own Words" (Christina M. LaVecchia and Dundee Lackey) presents video-recorded interviews with 25 participants. This project is an answer to calls in the field to share and hear stories about literacy (the guiding mission, for instance, of the Digital Archive of Literacy Narratives). Our intention is to share the stories behind the Concept in 60 projects of DMAC 2013 through the voices of the filmmakers themselves. We hope to capture the varied and significant ways in which this particular assignment at the institute challenges and develops participants' writing practices, and supports them in teaching students to work with multimodality. DMAC is a rich site for documenting ever-evolving best practices in teaching and writing with technology, and we believe that the Concept in 60 assignment in particular is a useful illustration of DMAC's broader technological professional development.
The complete interview archive, which we have of course edited for presentation here, holds enormous promise and value to the profession that goes beyond what we have been able to share; when producing this archive we soon realized that we had to resist the urge to "master" this material, to capture absolutely every important moment in our data for this publication. With such a wealth of material, so many wonderful ideas, and so many ways to find meaning in these interviews depending on one's perspectives, questions, experiences, and interests, this archival "story" about professional development is merely one of many stories that can be told about these interviews, and about what DMAC means and can do for the profession. We hope it provides a comprehensive glimpse into the range of issues DMAC can touch upon.
Archive: A Screening
The "Archive" (Brian Harmon) collects the Concept in 60 videos that were produced by the members of the 2013 class at DMAC. In a gesture toward the picnic party and screening of the films at Scott Lloyd DeWitt's house that has become tradition and one of the most memorable parts of the DMAC experience, the films are presented here as a kind of virtual screening. Taken individually and as a whole, they represent an incredibly diverse slice of learning and inspiration from the instructors who are currently teaching and creating multimodal compositions across our discipline.
---
Authors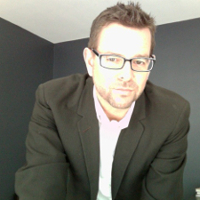 Scott Lloyd DeWitt is an Associate Professor and Vice Chair of Rhetoric, Composition, and Literacy in the Department of English at The Ohio State University. His book Writing Inventions: Identites, Technologies, Pedagogies (SUNY 2002) won the 2003 Computers and Composition Distinguished Book Award, and he is currently examining a corpus of 5000+ pieces of student writing for a book called The Optimistic Turn: Authentic Contexts for Peer Review in Composition Instruction. With Cynthia Selfe he serves as Director of DMAC.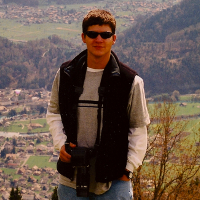 Brian Harmon is a PhD candidate in Rhetoric and Composition at The University of South Carolina. His work investigates how digital documentary methods might be deployed in classrooms as both an evaluative research method and as a pedagogical tool that might encourage and enable critical pedagogy and social advocacy. Before returning to academia, Brian worked professionally in New Zealand and China as a photographer, video producer, and creative manager for a range of commercial and social entities.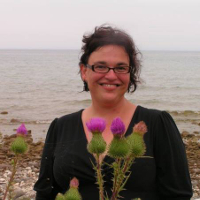 Dundee Lackey is an Assistant Professor in the Department of English, Speech, and Foreign Languages at Texas Woman's University in Denton, TX and a graduate of Michigan State University's Rhetoric and Writing program. Her special interest areas are digital/community literacies and she has a special love for first-year composition and multimodal pedagogy.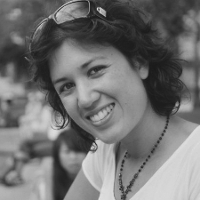 Christina LaVecchia is a doctoral candidate in the Department of English at the University of Cincinnati, with research interests in writing pedagogy and theory, the rhetorics of media and culture, affect, feminist theory, and writing program administration. She is currently an editorial assistant for Composition Studies, and served as Assistant to the Directors of Composition at UC in 2010–11. Her Harlot essay on the rhetorics of Modern Family recently was reprinted in the textbook How Writing Works, edited by Jordynn Jack and Katie Rose Guest Pryal.